The International Research Institute for Climate and Society (IRI) and the Pan American Health Organization (PAHO) met with the North East Center for Excellence in Vector-borne Diseases (NEVBD) at their annual meeting to demonstrate the use of the AeDES maproom. At the meeting, NEVBD decision makers used the AeDES maproom to answer questions based on a historical environmental suitability example and gave feedback on what could increase its utility in their field. Documentation of the meeting can be found here.
If you or your organization are interested in learning more about the maproom or would like to try this activity, please contact us.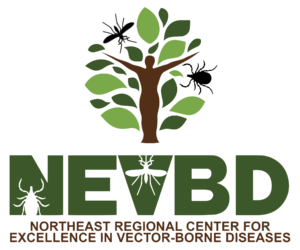 To utilize the maprooms for environmental suitabaility, it is important to understand where the vector and the virus may be present to enable the spread of diseases. To better understand the risk in the northeastern US, IRAP2 partners at Cornell University conducted a citizen science project to determine the spacial scale of spread of the Aedes albopictus mosquito, also known as the Asian Tiger Mosquito. On-the-ground volunteers, including students from a variety of schools, made mosquito traps to harvest eggs, hatch larvae, and subsequently study mature adult mosquitos to identify if the Asian Tiger Mosquito is present in their area. Video instructions for mosquito trap making can be found here, along with pdf material ATM education and trap instructions.
Preliminary number of participants by state:
New York: 34
Massachusetts: 15
Connecticut: 13
New Hampshire: 8
Pennsylvania: 7
Vermont: 4
New Jersey: 3
Maryland: 2
Rhode Island: 2
Maine: 2
Results are still being investigated and will be posted soon!